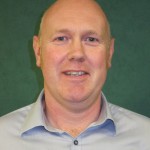 Welcome to Jon Warnock.
Freelance Independent Advisor & Critical Friend to social housing providers and tenants.
With recognised expertise in tenant involvement, scrutiny and co regulation,  extensive experience of working with a range of social housing organisations and a proven track record of developing innovative, pragmatic and simple solutions to the most complex issues.
Able to balance an informal and friendly critical eye with robust appraisal and strong project leadership I can provide a range of services that can help you improve your approach to engaging and involving your tenants and stakeholders, tenant-led scrutiny and performance management.
"Critical Friend – A trusted person who asks provocative questions"
Looking for a critical friend for your organisation?
Contact me to find out more about what I can do for you.