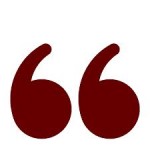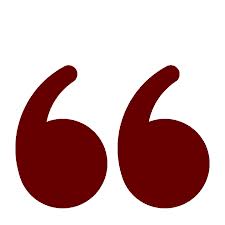 To date, Jon's contribution and delivery has been excellent.  He has led three recruitment sessions, each with approximately 40 to 50 residents, part of which involved presentations from Jon explaining the role of tenant scrutiny and the importance of it being independent. His presentations have been lively, informative, and accessible, and have received excellent feedback from tenants.  He has demonstrated both an in depth knowledge of the Scrutiny function and an insight into its practical application, benefits and potential barriers.  Two of our local groups have since booked Jon as keynote speaker at their regional resident involvement conferences.       Joanne Tilley. Executive Director Business Support emh Group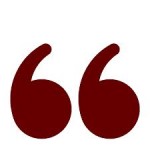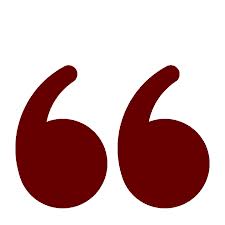 I am part of a tenant project team created with the purpose of appointing and working with a mentor and critical friend to form a Tenant Scrutiny Panel for emh homes.  Jon has proved to be all he promised at the initial interview – total commitment to tenant involvement.  Jon has guided us with a clear and positive approach at all times; his experience and knowledge coupled with the ability to be 'at one' with all persons involved in our assessment process has proved to be invaluable.  I am confident in the knowledge the tenant led Scrutiny Panel is in strong capable hands with Jon's support, guidance and enthusiasm and will go from strength to strength.                             Jane Churcher. emh homes Tenant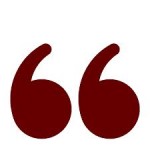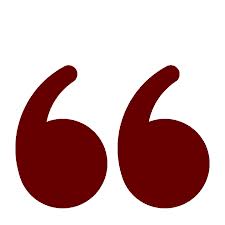 We attended a day of training with Jon in March 2014 even though we have been an established scrutiny team with New Charter for over 4 years.  The training was fabulous, and Jon suggested much more effective methods for carrying out scrutiny. We are taking on board all his suggestions and are now full of enthusiasm and keen to put his ideas into practice immediately.  We have attended lots of training over the years, but I can honestly say, I have found Jon's to be the most useful and informative.                                   Jill Kupczak. New Charter Tenant Management Team.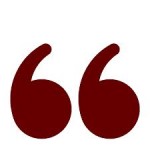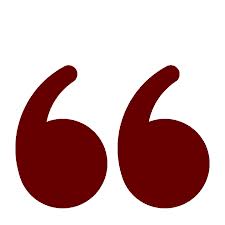 I always remember a quote from Jon, when I first met him, which straightened our road to success as far Wakefield and District Housing is concerned: ' its just not good enough to think you are good at providing services to tenants, its knowing how far you have to travel'. With that message Jon proved himself to be a hard task master and a true tenant friend in making sure landlords improve their game. Jon's support, advice and assistance to me and my staff have made a real contribution in getting us to where we are now.   Kevin Dodd. Chief Executive. Wakefield & District Housing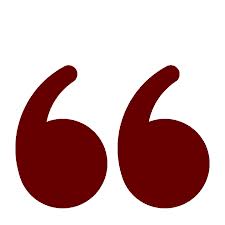 Jon has helped us embed resident involvement throughout the business, developing a strong relationship and providing support to the Senior Management Team which helped to give scrutiny added value and impetus to the business. Without Jon taking this lead we may not have achieved as much as we have done. This made a significant positive difference to the association's approach to customer engagement and to the competencies acquired by the employees directly responsible for front line service provision. OVH Tenant Scrutiny Team and Tenant inspectors respectively, which Jon helped set up, have helped the organisation achieve efficiency savings of over £350k and have made over 100 recommendations for service improvements.
Jon is clearly passionate about resident involvement, however, he is also a very competent leader, manager and mentor, he has drive and determination to get the job done efficiently, effectively and economically. He is a creative thinker and has excellent business acumen.
Roy Williams. Chief Executive. One Vision Housing.
Jon is not afraid of challenging landlords when things are not right or standards should be better. I believe Jon has an understanding of what tenants want and has a proven track record of improving the performance of landlords to enable tenants to achieve their aspirations.
Jon can put the most difficult thing in such a way that you can understand them, he goes that bit further to explain things to you and I think he always makes complicated things sound less complicated.
Andy Roberts. Chairperson. Trafford Tenants & Residents Federation.
Jon has made a profound and innovative contribution to the development of tenant led self regulation in Salford. His ideas and their practical application have underpinned the construction of new, more relevant arrangements for tenant involvement and influence, and have placed our customers at the heart of service improvement and performance.
Jon has also effectively convinced my organisation of the need for externally recognised accreditation which in turn has transformed a traditional approach to tenant participation into one that staff and tenants can say is genuinely different, more appropriate and fit for purpose.
Kevin Scarlett. former Chief Executive. Salix Homes
In my dealings with Jon over the years, I have always found him professional, courteous and an excellent communicator and motivator, he can make the most complex housing subjects interesting and understandable to the layperson.
Anyone who has worked with, been mentored by or has had contact with Jon in a professional capacity are all the richer for the experience and I always look forward to working with him.
Monica Wilson Tenant of Salix Homes
We are indebted to Jon for the way that he gave us a professional and structured approach to scrutiny. He was present at every stage of the process, encouraging us and helping us to understand what was needed, the importance of ensuring that everything was evidence based, the need to keep an audit trail on everything we did and gave us the expertise that was required when making our recommendations. Our test case was a huge success and we are already seeing the changes that are taking place because of our recommendations. None of this would have been possible without Jon.
Morris Pilling – Chairman, Guinness Northern Counties Scrutiny Council
I have known Jon for many years. His knowledge of tenants' and residents, their wants, needs and concerns is amazing. Whenever I have needed advice or clarification on some new Government directive I have turned to Jon. He has always been able to assist and advise. His down to earth explanations bring common sense and normality to what can be very concerning for tenants.
Jon has the rare gift of being able to talk at all levels of understanding so that no-one feels patronised or foolish for not understanding the subject or is afraid to ask a question.
I know that Jon Warnock is a man of very high standards and integrity but even more than that he is passionate about his job and the future of social housing and tenants.
For that I am honoured to call him a friend.
Lynn Ralph. Chair. Doncaster Federation of Tenants & Residents.