Services offered include:
Comprehensive review & development of resident involvement, scrutiny and co-regulation structures, processes and systems.
Delivery of Tenant Scrutiny Panel training and away-days
Strategic and structural reviews.
Establishment and mentoring of tenant scrutiny functions.
Development of linked strategies, policies and SMART service improvement plans.
Independent appraisal & cost benefit analysis of resident involvement, tenant led scrutiny and related services.
Mentoring & appraisal of staff and board members.
Independent Tenant Advice within options appraisals, stock transfers & mergers.
Establishment and recruitment of Tenant Panels and other involvement structures.
Running tenant recruitment and assessment centres.
Individual and collective dispute resolution.
Tenant and staff training and mentoring.
plus;
Interim management covering absence at any organisational level.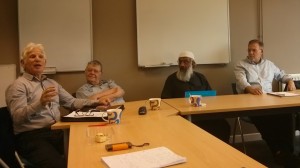 Proven Benefits include:
Improvements in service quality and efficiency.
Significant cost savings & more effective targeting of resources.
Establishment of customer insight as a key business driver.
Fully integrated and complimentary GOVERNANCE, SCRUTINY & PERFORMANCE functions.
Increased awareness and fit with stakeholder expectations.
Enhanced collaboration & buy in from customers.
Compliance with regulatory requirements.
Greater levels of accountability & accessibility.